Fresh fall fruits and vegetables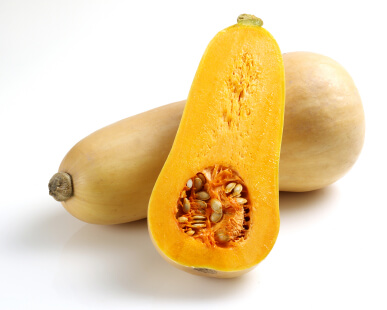 Our farm market includes a great selection of those fruits and veggies that just make fall, fall.
Whether you want to make butternut squash soup or bake acorn squash, we offer a fresh selection right from our fields. But our fall produce doesn't end with the winter squash family. We also offer your late in the season, Ohio grown produce favorites, like cabbage.
We also have canning tomatoes, canning corn available regularly during the fall growing season. Our fall produce is usually available September through the end of October.
Check our hours for details.
You Pick Pumpkins - Pumpkin patch! Giant Pumpkins! All sizes pumpkins!
We have the Toledo areas best selection of pumpkins at amazing low prices! If you don't want to pick pumpkins from our pumpkin patch, no worries. We've done all the work for you and have pumpkins picked and ready to take home in season.

The biggest decision you'll make once you arrive at our pumpkin headquarters is what size to pick! Our selection of pumpkins will amaze you. Our pumpkin sizes range from small to our giant prize winning, monster pumpkins! We even have white colored pumpkins!

Make it a fall family tradition. Bring the entire family and let everyone pick their own pumpkins from acres and acres in our pumpkin patch.
Fall orchard apples
During September and October, we have many different kinds of delicious fall orchard apples. Depending upon the week, you might find Jonagold apples, Empire apples, McIntosh apples , Red Delicious apples and everyones favorite, Honey Crisp apples. Come on in and try them all, It's like a little bit of heaven in every bite.

Fall Home Decorating ideas and supplies!
Super Sized Mums!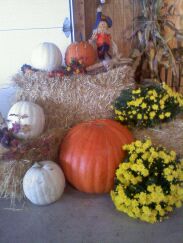 We offer oversized, large mums in a variety of colors like lilac, yellow, orange, red, purple & more during fall. Our mums are very different and we get such great feedback on their size, color and quality. Get planting! Come in early for best selection as our mums go quickly!
In addition to our fall mums and pumpkins, we have
dyi fall home decorating ideas
and
fall styling ideas for your front porch and front yard.
Be the envy of your neighbors this Halloween and decorate! You'll find bales of straw, Indian corn, gourds, wing gourds, corn stalks and a host of other items to decorate in grand fall style.